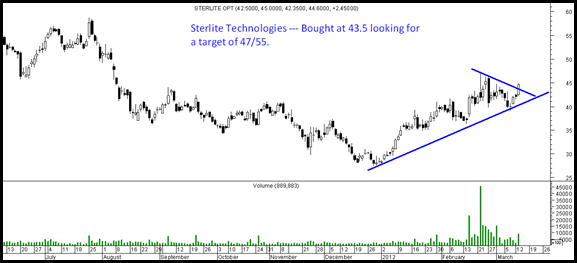 Sterlite Technologies – Initiated a buy at 43.5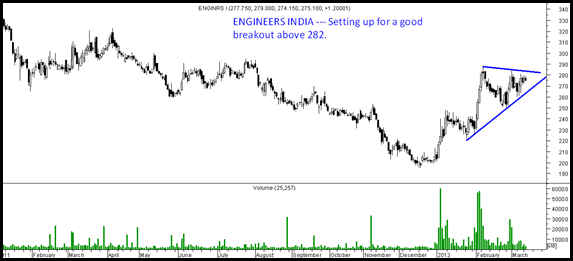 A good stock for medium term. Expect large moves above 282.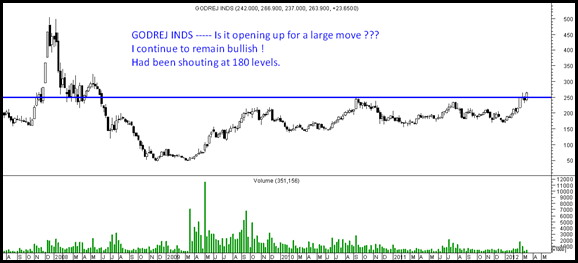 Godrej Inds – I need not say more about this stock. Technically in long term it can open up to life time highs !!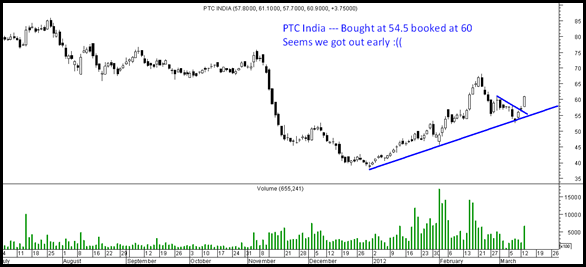 PTC India --- This we seems got out early. Can go to 70 in short term. Will try to get back on dips.
https://twitter.com/nooreshtech  follow me on twitter for more updates.
TECHNICAL ANALYSIS TRAINING SESSIONS SCHEDULE
AHMEDABAD 17-18th MARCH,2012.
BANGLORE 24-25th MARCH 2012.
To know more contact: Kazim on 09821237002 or Asif on 09833666151
Regards,
Nooresh Merani