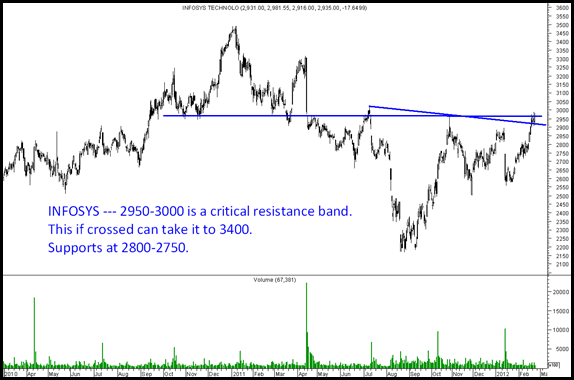 -> The stock saw a huge sell off in 2011 results at 3400 levels.
-> Ever since that the stock took a huge correction for many months.
-> 2950-3000 has been a resistance for the last 6-8 months. The stock is now consolidating at higher levels and one may now watch for a breakout above 3000.
-> Supports at 2800-2750 and one needs to watch for a good closing above 3000 which can happen in next few weeks to initiated a trade.
Happy Investing,
Nooresh Merani