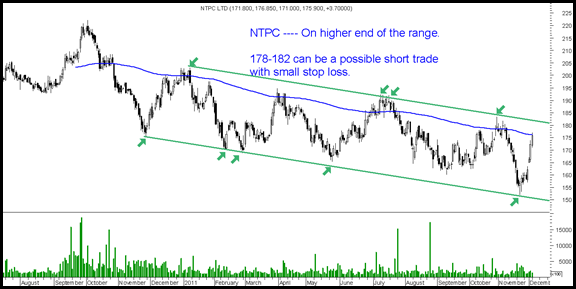 NTPC --- Has been in a downward channel for quite some time now. Can expect some pullback from 178-182 levels back to 170.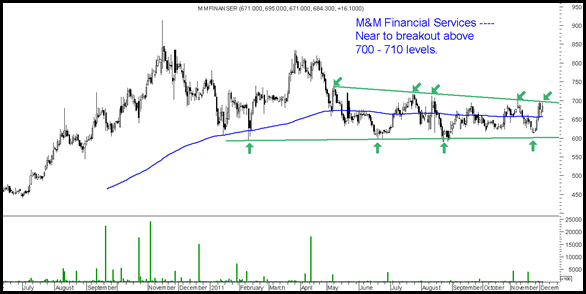 M&M Financial Services --- The stock is on the radar if it breaks out above 700 levels can expect a quick move of 10% levels.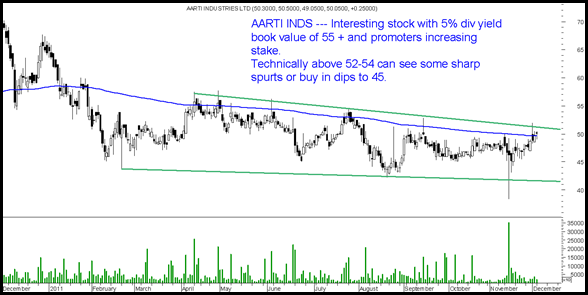 Aarti Inds --- The stock looks very interesting
as per the first look
AARTI INDS --- Interesting stock with 5% div yield
book value of 55 + and promoters increasing
stake.
Technically above 52-54 can see some sharp
spurts or buy in dips to 45.
Worth a more detailed study !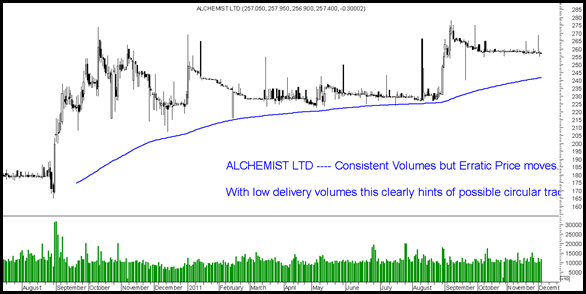 ALCHEMIST LTD ---- Consistent Volumes but Erratic Price moves.
With low delivery volumes this clearly hints of possible circular trading !!
Another stock under study is Marathon NextGen Realty which looks pretty interesting on the first look. Any one tracking the stock may mail me on nooreshtech@analyseindia.com
Happy Investing,
Nooresh Merani