The stock may become an interesting long term buy once it starts trading above 490-495 zone.
Traders/Investors can keep the stock on radar.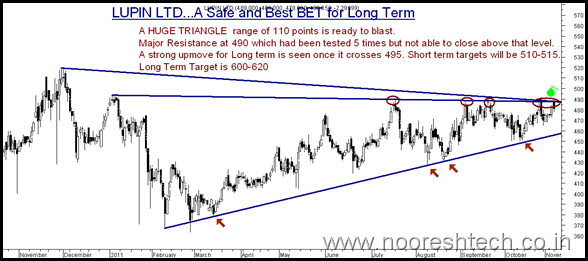 In the meanwhile Smartlink has shot up 8-10% in the day. Investors may also read other comments on the post. The stock is recommended with a long term view.
Happy Investing
Nooresh Merani