SBI ---
The stock has been a favorite and have been suggesting a buy on dips to 1800 for quite some time. FInally the stock has broken out above the resistance of 1950. Can take it to 2050-2100.
Stoploss 1880.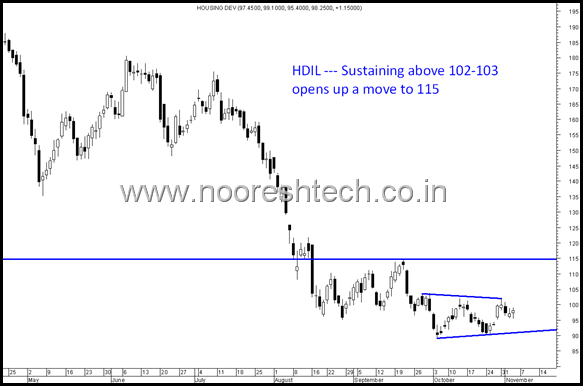 HDIL --- The stock can give a sharp move above 102-103 to 115.
High risk high returns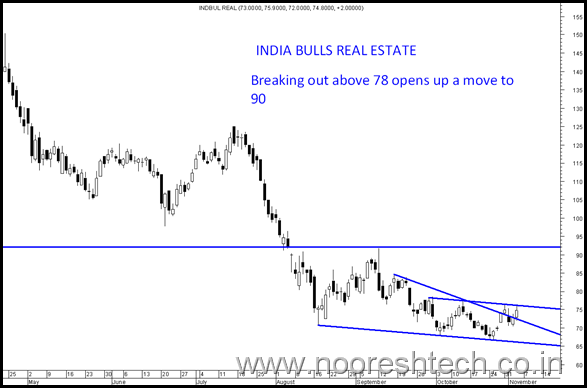 India Bulls Real Estate
This is one of my recommendations today on CNBC Bulls Eye program.
Breakout confirmed above 78 can now head to 90 also.
Disclosure: Have already recommended the above stocks at lower levels to clients.
Happy Trading ,
Nooresh Merani