GUJARAT RECLAIM & RUBBER PRODUCTS LTD.
Fundamentally its been an interesting story for a long time now but technically the stock is on verge of a breakout and may head to 1500 levels. Please do your own study as liquidity is low in the stock. The fall in rubber prices can have a positive impact on the stock.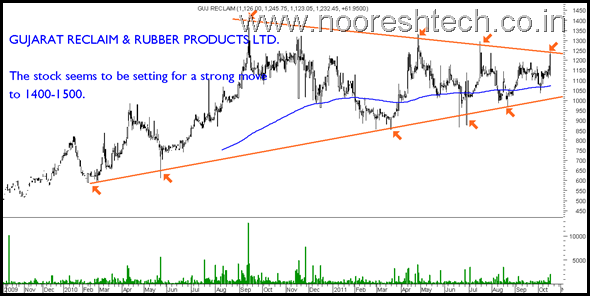 Kaveri Seeds --- One of the few stocks near 52 week highs. Interesting to see whether it catches momentum or it doesnt.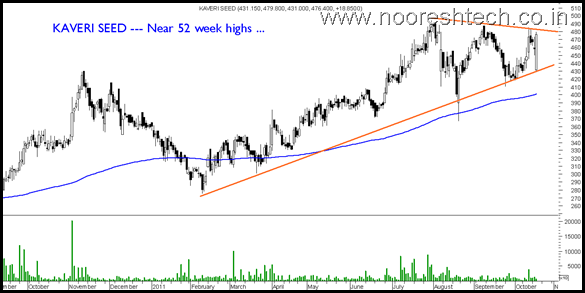 TECHNICAL ANALYSIS TRAINING SESSIONS SCHEDULE
MUMBAI : 22ND-23RD ( SAT-SUN) OCTOBER,2011.
MUMBAI : 5th-6th (SAT-SUN) NOVEMBER , 2011.
To know more on Discounts & Details contact: Kazim on 09821237002 or Asif on 09833666151