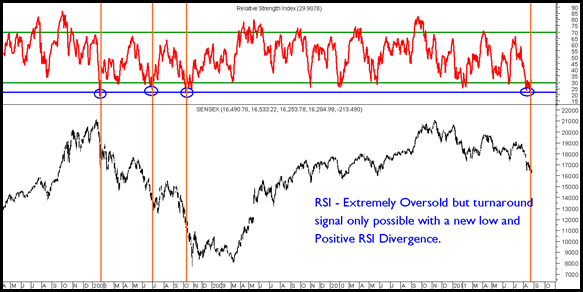 The RSI is now closer to 22-23 last seen in September 2008.
After a level of 22.8 RSI in September 2008 index bounced back 10% from the lows but subsequently fell another 20-25% to 7700 levels but gave a positive divergence signal.
So one now needs to watch if a new low below current lows of 15980 gives Positive Divergences, which will signal a sharp turnaround in the short to medium term.
Gold after getting into a speculative move above 1700 has started correcting is now back to 1760 from a high of 1900+. Giving indications of a possible short to medium term tops in place. As mentioned before above 1700 the gold move is going to be more speculative and investors should avoid as an asset.
Although at 1550-1650 would review.
Happy Investing ,
Nooresh Merani