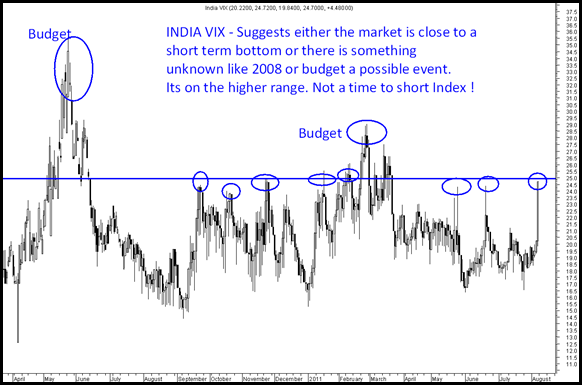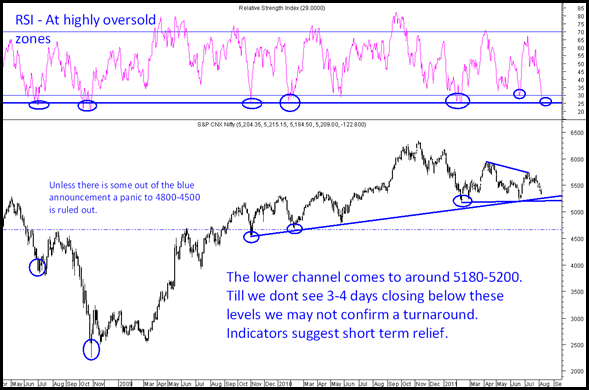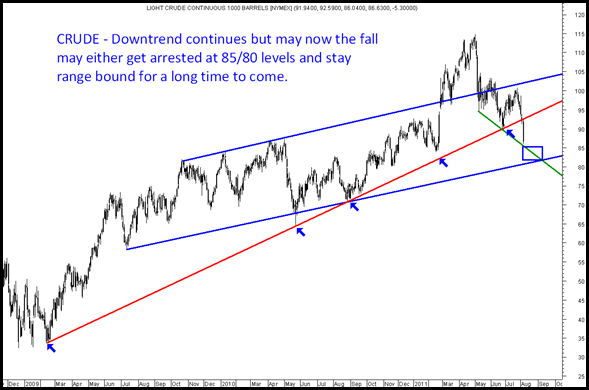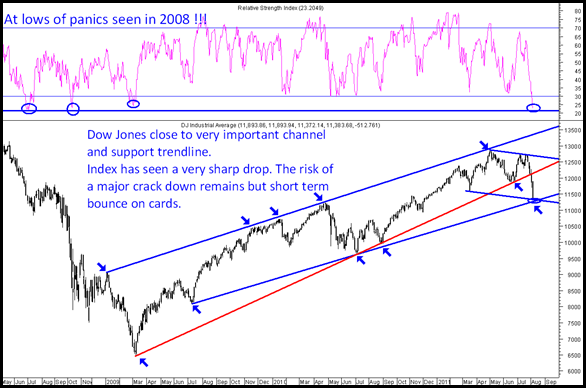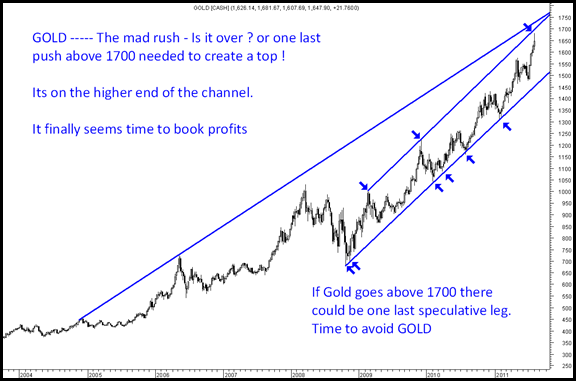 Bottomline –
1) Technical Breakdown seen on Nifty but the indicators like RSI, India VIX, Leverage and volumes suggests markets highly oversold in the near term.
2) We may now need to wait for 3-4 sessions as to how Nifty/Sensex behaves at 5120 and 17000 which if broken on closing basis for 3-4 sessions will lead to a grinding down move or one panic to lower levels in medium term.
3) The midcap and small cap indices have not broken levels equivalent to February lows and have just come close to recent lows which indicates a disconnect as the selling is more focused to the index stocks. Generally a panic scenario in markets is first indicated by a crash in midcaps/smallcaps.
4) The global indices are also highly oversold with Dow at RSI levels of 2008 and VIX out there also is on the higher end indicating diverse views which would be either are at a short term bottom or a risk of some undue announcement and panic is being priced in.
5) Crude has now confirmed it will stay in a range of 80-100 on Nymex and 95-115 on Brent which augurs well for Indian Markets.
6) We expect there could be a short term relief in the indices. The best strategy would be to wait for Nifty to stabilize in the zone of 5120/17000 over the next few days before taking a call but fresh shorting or selling at current levels should be avoided unless one believes there is a major panic like 2008/2009 with a undue announcement.
7) We see this period as a time which will generate good opportunities in the broader market because of the panic. We expect this leg to be the last wave of the downfall its need to be seen whether it stops at 5120 or goes into panic mode where no level is sacrosanct but it's a time to make a list of stocks you like and the best entry price and wait. Some of them may come to those levels in panic.
8) Strong supports are now placed at 5120 and 4800-4600 in panic. Selective buying can be done on sharp panics with token quantities being bought at current levels.
9) We may soon come out with a sectoral stocks where capitulation is seen. Infrastructure stocks like Lanco Infra, GVK Power, Nagarjuna Constructions etc are at capitulation stage where further downside could make them seriously interesting. One may look towards contra buying in them with a 1 year perspective as well as a short term jump.
Some of our favorites for long term – BOC India, Aditya Birla Nuvo, Godrej Inds, Atul Limited, Divis Labs, Tata Global Beverages, Wockhardt, HUL  which are good defensives
Other midcaps on radar – KPIT Cummins, Hinduja Ventures, Berger Paints, Smartlink,Lanco Infra, GVK Power, Gulf Oil , Savita Oil and some more we are looking into.
Another reason for us to not panic is we took a view to increase cash as well as exit many stocks on stoploss hits in last 2-3 days. Also some of our core picks like Atul,Godrej Inds, KPIT, Tata Global have stayed resilient in the current market.
nooresh merani (02-08-2011 10:04:58 AM): Sensex 18000 and Nifty 5400 are important. Investors should continue to be stock specific and keep strict stoplosses and 30% cash.... Exit in those stocks where strict stoploss is mentioned if the stock goes below stoploss level
Another strategy which worked out well
nooresh merani (05-08-2011 9:32:26 AM): Long Strangle : Buy Nifty 5500 CE at 20 and Buy 4900 PE at 20 .. Total premium paid = 40 rs .. And hold for this Aug expiry .. Max loss = 2000 Rs / Lot
Time to be greedy when everyone is fearful.
Happy Investing,
Nooresh Merani