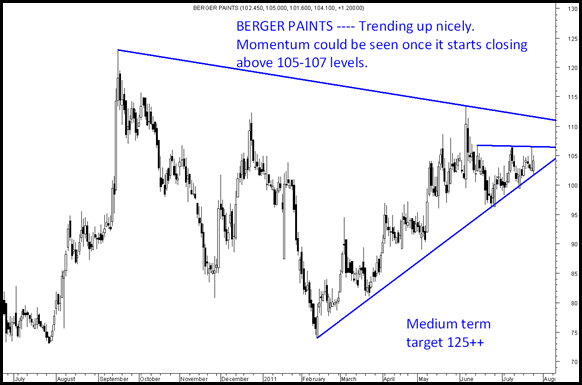 Berger Paints 
The stock has been trending well.
It has not moved much in comparison to other stocks of the sector. Seeing first signs of buying today.
If continues to close above 105-107 for a few sessions the stock can do 115/125 in short term and much higher in medium term. Stoploss for traders 101.
Please do your own research.
Investors can also look to accumulate the stock with a 1-2 years view.
Disclosure : Recommended to clients at 105-107 levels.
Regards,
Nooresh