Couple of interesting technical setups.
Both Radico Khaitan and Liberty Shoes were bets which we traded from 150 to 170 and 105 to 125 previously.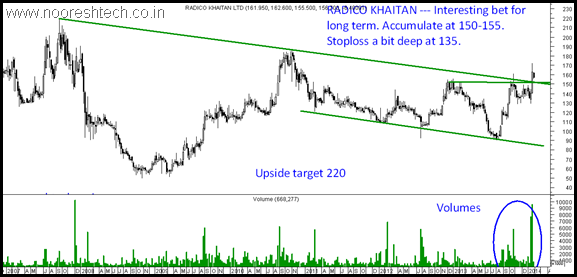 Radico Khaitan -
Big cup and handle or channel breakout on weekly charts with volumes. Now retesting the breakout levels of 148-155 can be an entry point.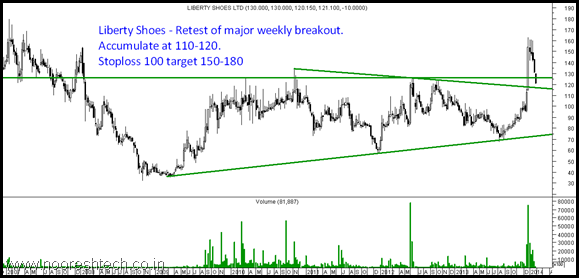 Liberty Shoes
Another 3-4 year range breakout. After a quick move from 105 to 160 is now retesting a breakout zone.
Accumulate at 110-120.
Both seem to be decent fundamentally and at a good risk-reward technically. The stoplosses are deep so accordingly.
Do your own research and read the disclaimer link.
PS – Have been a little unwell due to an injury to the knee so posts may be a bit irregular.