Divis Labs has been one of the favorites and have been recommending aggressively from 670-700 levels. Although the target price of 800 is done but now it seems the stock can be headed much higher after a consolidation.
Investors with an outlook of 1 year and looking for defensive bet for slow and steady returns may accumulate on sharp declines.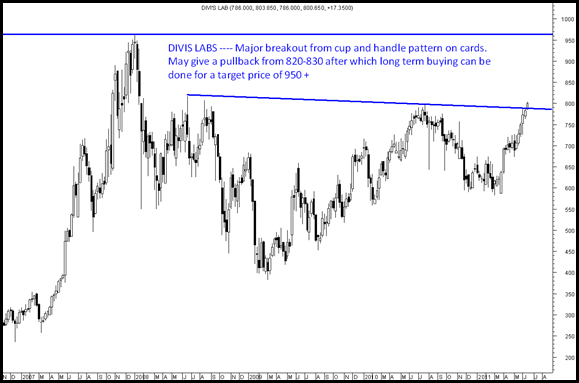 Another stock which is shaping up well and can give a good 15-20% upside in the long run. Buy on declines below 900-850 or in momentum above 950.
An interesting stock to watchout for over the next few months to invest. Outlook should be for 6-12 months though returns could be faster on breakout.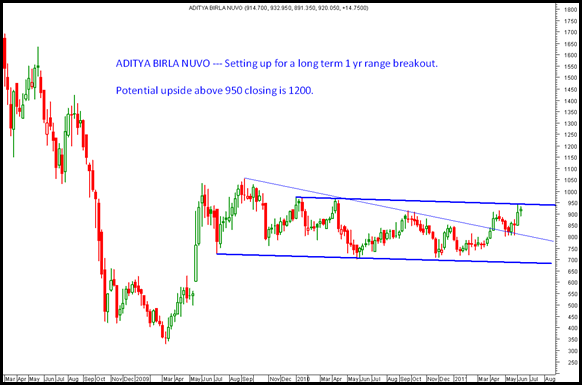 Regards,
Nooresh