Just a quick update on a few charts which look interesting.
HDFC Bank:
The stock should get strong support in the range of 2130-2100. Can accumulate for a bounce to 2250.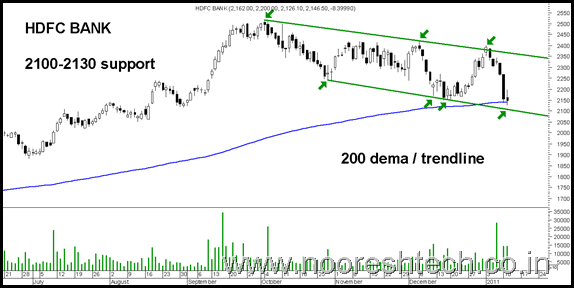 HDFC LTD :
Hdfc seems a strong bounce back candidate with multiple bottoms around 650. Keep a stoploss of 648 fgr a target of 700 in short term.
Disclosure: BTST call to clients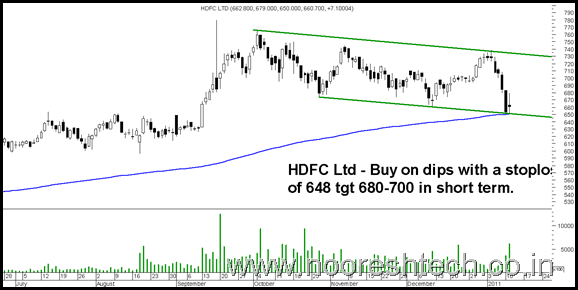 IDBI BANK :
Looks an interesting bet for medium term. Accumulate if you have patience.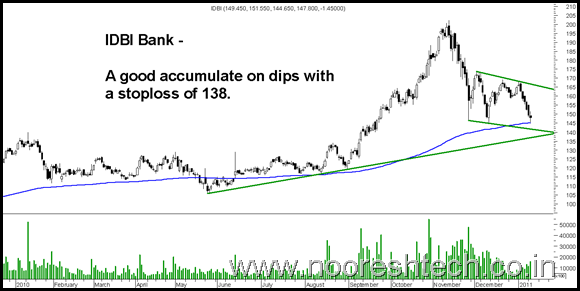 TECHNICAL ANALYSIS TRAINING
Ahmedabad January 22-23
( Limited Seats)

Registration:
Kazim 09821237002 Asif
Cheers,
Nooresh