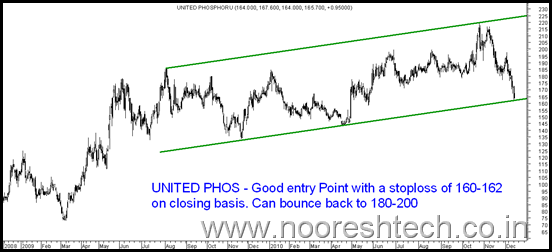 United Phosphorous:
The stock is available at bottom of the channel and looks highly oversold.
One can look for an entry on dips with a stoploss of 160-162 on closing basis. Good investment pick also but a slow mover.
Low risk High returns. Bounce could go all the way to 180-200.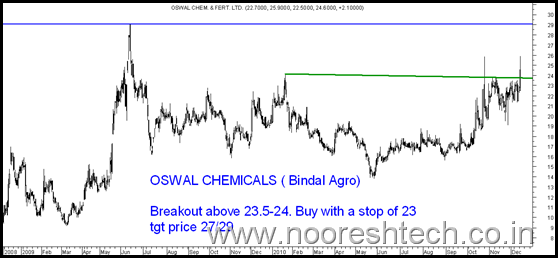 OSWAL CHEMICALS ( Bindal Agro )
Earlier Chart posted here - https://nooreshtech.co.in/wp-content/uploads/2010/12/Oswal.png 
Stock has finally given a breakout above 24. Can head to 27/29 in extreme short term.
Stoploss placed at 23.