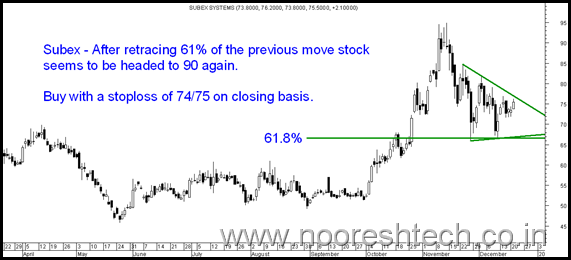 Subex Systems:
QuickGains : Buy Subex at 77-78 stoploss 75 tgt 85/90 in 2-3 weeks.
The stock has given a breakout above 77 levels today. Could see a good move to 90 in short term. The stock retraced 61% and has now consolidated for last few weeks. Accumulate for investors.
Earlier had discussed the same stock at 58.
TECHNICAL ANALYSIS TRAINING SESSION
MUMBAI January 8-9
For more details call Kazim 09821237002 or mail toanalyseindia@analyseindia.com
Regards,
Nooresh