Markets in Holiday Mood !!! ---
Sensex Technical View:
Currently the index seems to be in a holiday mood with no major moves on either side. We may expect the lacklustre moves to get over only if it is able to cross out of the range 19500-20300. Till then it's a time to just relax and look for sectoral opportunities.
2-3 weeks back we advised inv estors to bu Sugar Sector. Now every person on the street is talking about Sugars !!. Renuka, Triveni, Sakthi and Rajshree our favorites have given a move of 15% already. Book half of the position and hold rest for next 1-2 months.
The next sector to watchout would be Metals – Favorites – Hindalco and Tata Steel.
Hindalco accumulate on every dip or on sustained close above 244 for a target price of 275/300. Stoploss 220. Accumulate on dips to 230.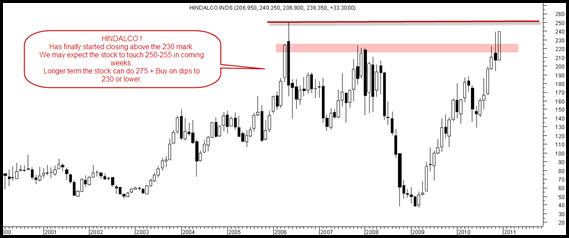 Tata Steel accumulate on dips to 650 or a sustained close above 690 for a target price of 745/790. Stoploss 630.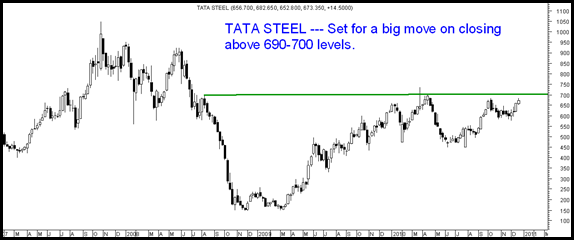 ANALYSE INDIA announces the next 2 day exhaustive Technical Analysis training program in Mumbai on
January 8th and 9th
To register yourself call Kazim 09821237002 Asif 09833666151