Few months back i had mentioned about this stock is Wellpack Papers and Containers as a stock which is highly overvalued and manipulated.
After a few months the stock has since then declined to 40 levels from a high of 130 !!. Even at this price the stock is highly overvalued and is a SELL !
Hope the warning might have reached people on the net who blindly buy.
Given below is the current chart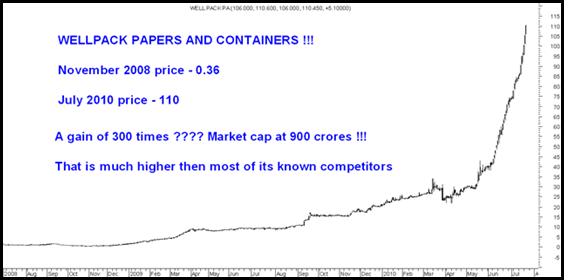 NOW !! 130 to 40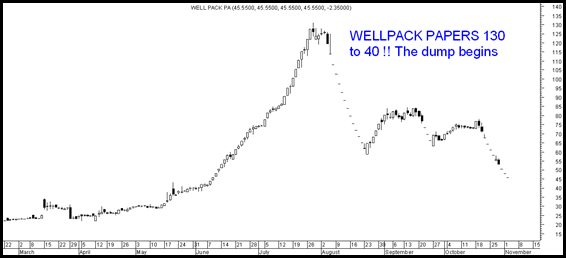 Another stock which i am looking into is SVC resources which looks a similar story.
Wishing everyone a Happy Dhanteras
Regards,
Nooresh
TECHNICAL ANALYSIS TRAINING
AHMEDABAD NOVEMBER 20-21 ( Book your seats at the earliest)
Call Kazim 09821237002 for more.