Its all about Panic !
The stock prices in the next 3-4 sessions could be seriously discomforting as what we are seeing is a classic case of panic.
The view remains the same Sensex 18500-18800 and Nifty 5600-5650 in the worst case is what we may see in terms of panic. And the next year would be better we may see better days starting Dec 1st week.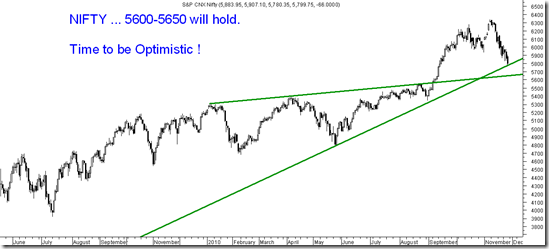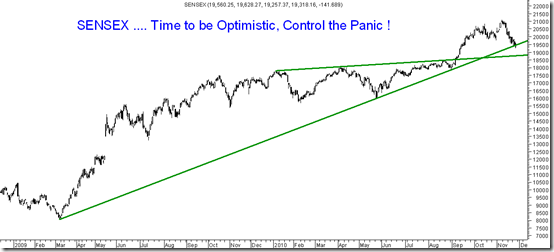 The Bottomline is hold what you have and buy what you can !
Regards,
Nooresh