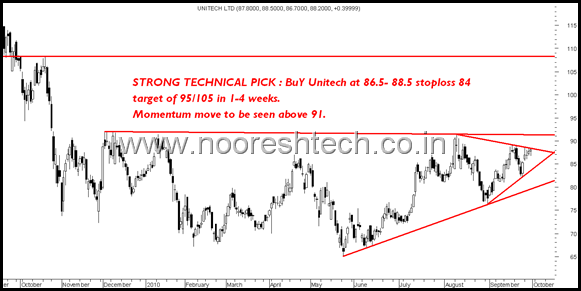 The last trade on DLF from 340 to 370 + was a clean one and real estate stocks have not participated in the current Index rally.
Although a technical breakout takes place above 91. But taking a speculative trade rightaway seems fine as my risk-reward seems pretty interesting.
Buying around 86.5-88.5 with a stoploss of 84 on closing or 83 intra day basis one can look for a target of 95/105 in short term.
Sustaining above 91 could take the stock to the targets in quick time.
Please do your own research and take a position to the size where you can digest a stoploss hit without any concern. Over-leveraging is not advised.
Option buyers can look towards 95 call but consider it to be a 30-50% stoploss on money deployed.
Cheers,
Nooresh