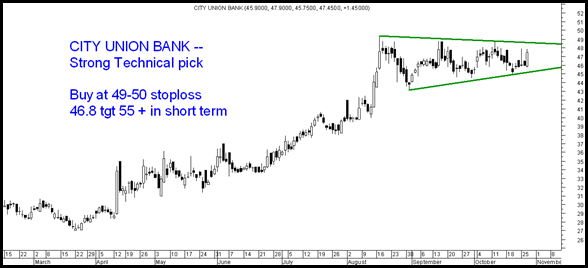 CITY UNION BANK :
Strong Technical Pick for a quick 10-15% jump.
Buy at 49-50 with a stoploss of 46.8 and a target price of 55+
Disclosure: Recommended to clients at 48 and 49.
TECHNICAL ANALYSIS TRAINING
HYDERABAD OCTOBER 30-31
MANGALORE NOVEMBER 13-14
AHMEDABAD NOVEMBER 20-21
For more details call Kazim 09821237002 to confirm your seats.