Personally i am totally into equities but one of our ex students Praveen Gupta brought this Silver chart to my notice.
Technically it seems Silver has just given a possible medium term breakout and could target a nice 10-15% jump in coming few weeks. My tracking of commodities is only of academic nature but the chart below suggests a clean breakout.
SILVER -
Seems headed to 22 + in short to medium term.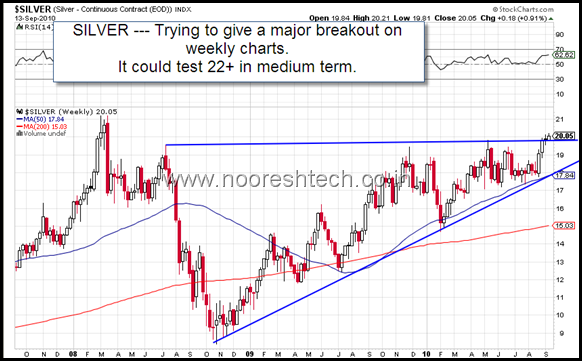 MCX Silver headed to 3350-3400. Buy in dips to 3100-3050 with a stoploss of 2990. ( Dont know if this is too deep a stoploss for commodity traders but clearly a buy on dips)
MCX traders can also have a look into www.askchirag.com who writes on Commodities.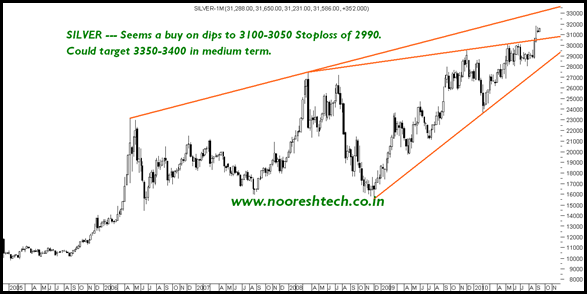 Do your own research 🙂
Cheers,
Nooresh