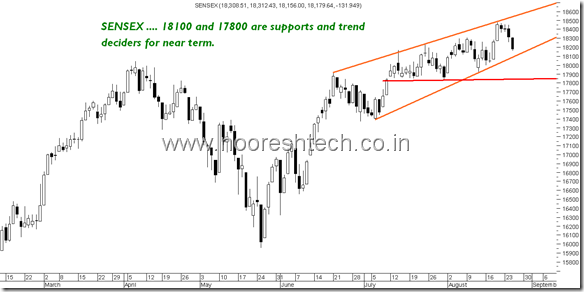 SENSEX TECHNICAL VIEW:
After quite a few sessions of sluggish moves we got some bit of broad based selling seen in the markets today.
For near term the trendline support comes around 18100 and the next important level is 17800.
Once we break 17800 then only can we look at lower targets.
On the upside the channel at 18400-18600 continues to be a strong resistance.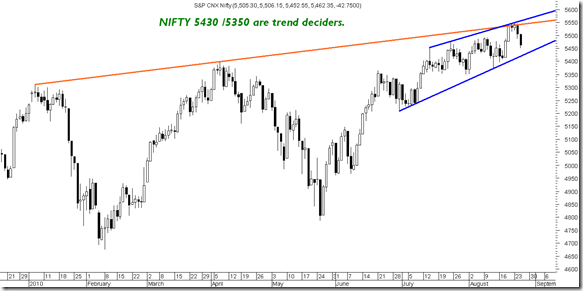 NIFTY TECHNICAL VIEW:
Similarly on the Nifty after hitting the higher end of the channel has been correcting. Lower end trendline comes to 5430.
The major trend decider lies at 5350.
For now we have covered half our shorts at 5480 and next will either do at 5430 or sell again at higher levels with a stop of 5570.
We have started with a Intra Day/Short term Nifty Trading calls- For more details you can mail us on analyseindia@gmail.com