DOW JONES :
Although we dont trade this index but it is a trendsetter for the whole world so every now and then when there seems something important i do try to post a technical observation.
The index has recovered really very well from the lows but every such move sees a major retracement at 61.8 % .
Like if people remember my sell call at 15.6k-16k last 2 times few months back it was on this basis of 61% retracement.
So similar level for Dow Jones comes around 11200 odd levels… Will watch for signals on this index in coming days.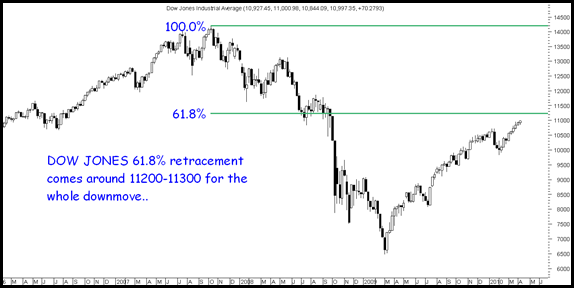 CRUDE :
Technical Observations
Slipping back after hitting the trendline resistance around the 87 mark.
If u see a similar turn around at 69.5 from the trendline.
This is the magic of technical analysis works everywhere.