We are going to Chennai for a 2 day training session on March 27-28 so decided to might as well conduct a seminar on Technical Analysis to create more awareness about the subject and us.
The entry to the seminar is free and readers can mail to analyseindia@gmail.com to confirm the participation. Also you can find the invite attachment in pdf on this link. www.analyseindia.com/chennai.pdf
I would urge readers to come for the seminar as well as pass the message to your friends,colleagues by mailing across the invite,a message on yahoo,facebook,orkut etc could also be good.
See you in Chennai soon.... Also we plan to do similar seminars in all major cities.People interested to help us making it a success mail to us analyseindia@gmail.com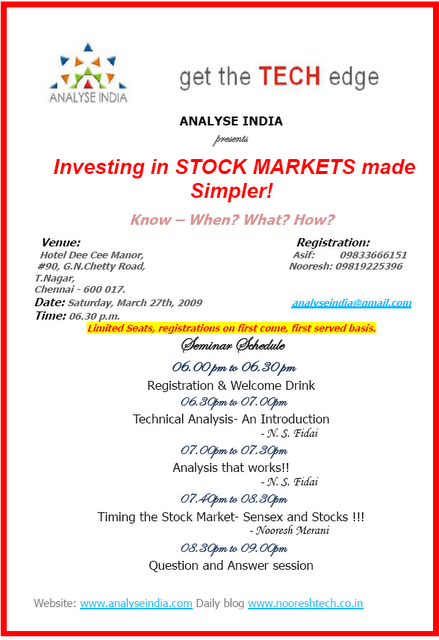 Best Regards,
Nooresh
09819225396