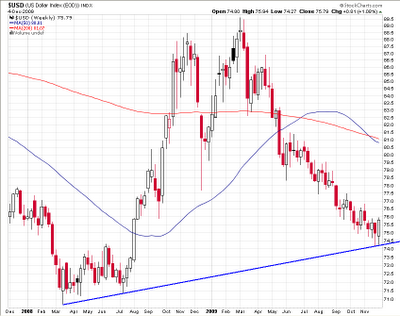 Weekly charts show a strong support around the current lows. But its very early to even call a strong pullback keep aside a trend change till we dont see a weekly close above 78.
Ideally it could now get into a consolidation before deciding the next move.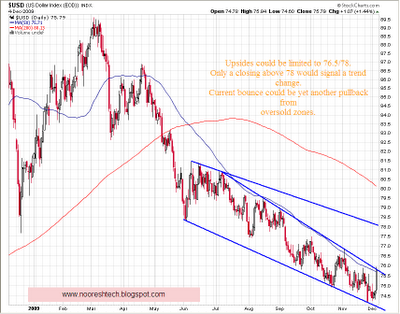 Strong pullbacks have been followed by subdued sideways to down moves in the last few months.Upsides could be limited to 76.5 /78 in a pullback.
Although the above charts are only for academic reasons and people are now tracking Dollar index as a factor to equity moves in world and Asia . We see such trends changing - last year it was inflation, crude, yen carry trade, default swaps, unemployment data , iip , gdp, Dubai , Australin rate change etc etc and so on !!!
Markets chart their own course its just some statistics are shown to justify a post mortem report by the media 🙂
Regards,
Nooresh
09819225396