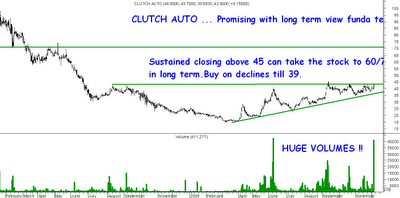 Clutch Auto :
With a book value of double the current price and in the auto ancillary sector the stock looks excellent with a long term view.
Technical reasons given in the chart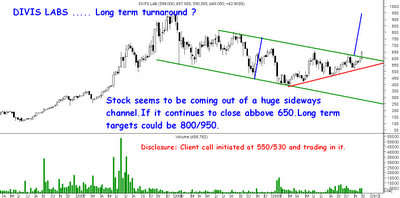 Divis Labs :
The stock has been consistently recommended here since 530-560 levels. The view continues to remain strong with long term view.
Technically re-iterating the view with a long term target of 800/950.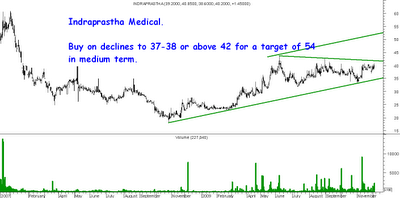 Indra Prastha Medical Corporation:
The stock looks good in the medical sector.Investors can look to buy on declines with medium term view.
Technically a strong move could come on closing above 42.
Best Regards,
Nooresh
09819225396