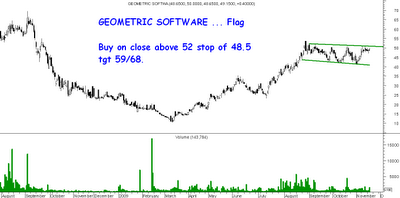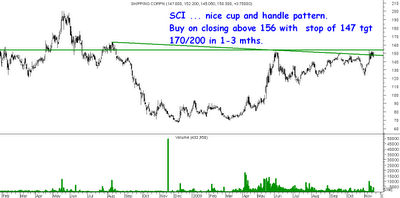 FEW TECHNICAL CHARTS For oBsERvATION
Sensex : Nothing has changed here. Post-Mortem analysis and day to day forecast of the index is not necessary so i would avoid to do that till we see an important zone or the need be. As doing so people just lose the big picture.
Last detailed analysis was posted just before we made a bottom at 15.3k. The 24 min video + a call to deploy cash was bang on.
Later posted a view about a possible Inverted Head and Shoulders discussed before becoming more prominent which points to 18.5k/23k over the next year if it holds up above 14.7-15.3k
So i would stick to the simpler part of detailed analysis when required.
CURRENT VIEW :
Although i may not be a good fundamental judge but as of now there is a huge disparity in the valuations given to non performing large companies and very well performing mid cap companies.
A simple scan reveals us so many of the small caps and midcaps are trading below book value and a p/e of less then 5. Many would fit into the fundamental matrix of analysts. Even the pessimist would suggest a big crack may come after euphoria. So if that has to come we need to see the broader market to catch up even if it is going to consolidate or go down.
So from here on the big money is to be made in mid -small caps over the next 1-2 yrs as there are lots of possible multibaggers but one needs to be very critical in research.
Starting today would try post 2-3 midcaps with a small detail which look interesting and have potential. I expect that readers would research the same and by the end of mid December we can come out with a set of small cap ideas. !!! Lets start with the first one
ACCENTIA TECHNOLOGIES
Highlights :
- > In the medical transcription and healthcare related outsourcing services
- > Shows an eps of 55+ consolidated for 2008. ( needs more research on how p/e at 2 )
- > Lots of acquisitions in the US.
- > MT work has still not penetrated big time in the Indian outsourcing space and this stock seems the only listed bet
- > Low promoter shareholding but big names like Ravi K Seth ( Fin tech ) and Bharat K Seth ( Ge shipping) and some more.
- > Promoters as well as some investors have reduced holdings to the extent of 10-15%. Doubt this has gone into retailers but change of hands. Float seems to be low so can move up sharp whenever it wants to.
- > Technically the stock has been consolidating in a range of 75 to 135. Breakout may happen only above 140 closing. If one is convinced of the story and the stock may breakout levels to buy would be 120/105/90 if it corrects or 120/140 on breakout.
- > Possible targets 200/240 or more in the next 6-12 months technically
Hope to see more views on this analysis.The above analysis might be short-sighted not well-researched plz do your own research. This is just an attempt to fundamentally analyse which i m not as comfortable as with technicals 🙂
SENSEX the next Multibagger ....a technical view - Analyse India Seminar - PUNE
21st November PUNE !!! . To register mail to analyseindia@gmail.com or call Asif 09833666151. Readers can invite their friends/colleagues to the seminar. ( We end up discussing a few good stocks too 😛 Last were Hind Oil at 200 , FSL at 27, IDBI at 100)
TECHNICAL ANALYSIS TRAINING SESSION - HYDERABAD - DEC 5-6
Tentatively scheduled for December 5-6. People interested can call 09819225396 and confirm at the earliest so we can schedule it asap.
Best Regards,
Nooresh
09819225396
noorrock2002@gmail.com
meraninooresh@yahoo.com