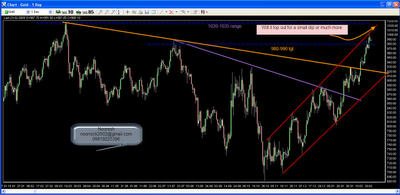 The major moves 930 to 890 and then 930 to 980-1000 were correctly pointed out technically. Now the targets are almost close with 980 done and next 1020-1035. 
The move has been sharp and technically there is a good amount of resistance around 1000-1020 zone as per the channel shown and 1035 is previous top. So can expect a pullback to lower levels from this zone but will take time.
It would be a good strategy for investors with ETFs,Bees and other instruments to take part of the money back and wait for a dip to the lower end of the channel at 910-940 to get back the partial qty. Commodity traders could also do the same or take shorts around 1010-1030 with stop of 1040 for a risky contra position.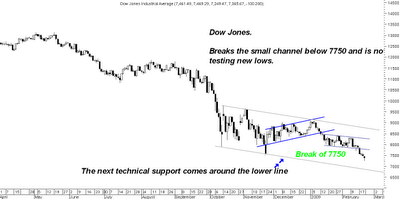 In the previous post had mentioned the importance of 7750 levels to hold or else it could test new lows. The channel broke and the index is into newer low zone. 
Technically the next important support comes around the lower trendline around 6700-6900. Also on long term charts 6800-7200 are important levels on closing basis.