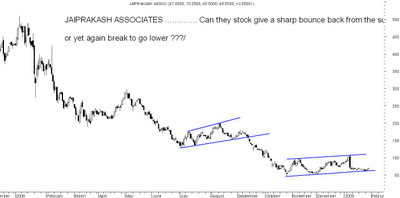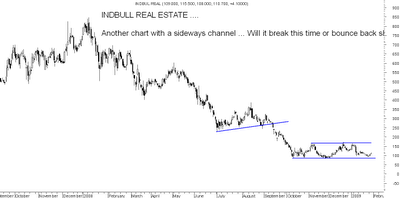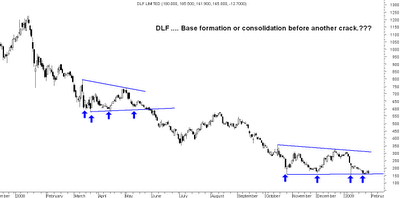 Since last 8-10 months i have been on a clear avoid on Real estate or Infra structure related stocks as trading or investment bets and had also mentioned that the over-hyped sector of the bull run generally tend to lose 90% or more from their highs. 
Many of the stocks have seen this where stocks have come down to 5 % from highs leading to mass erosion of wealth irrespective of where one entered. 
Just taking a few stocks which seem to be in a confused state...All near Oct lows and forming a base but is it RELIABLE for a bounce or shoot up to higher end ???...
Many of the stocks in the sector look exactly similar ... have only picked 3 of them for observation.Jai prakash looks the most positive of all though.  
Can they give a sharp pullback or a similar drop like before is the question ... Next few months will differentiate the good ones from bad ones maybe. 
Charts only for reference not a trading call or recommendation. 
For exclusive recommendations and advisory services check nooreshtech.co.in for details to subscribe. 
noorrock2002@gmail.com  , meraninooresh@yahoo.com