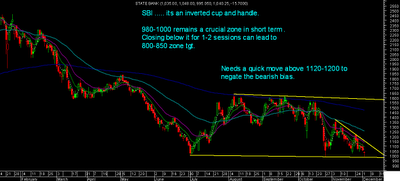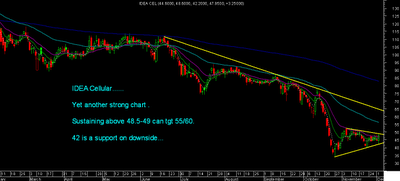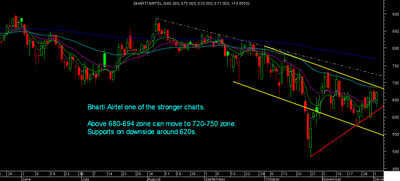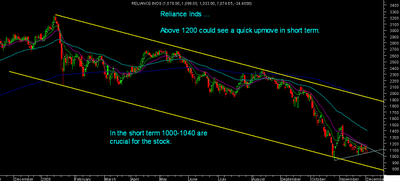 Just scanning through the large cap charts ..... Many of the stocks are crucial placed and need a sharp upmove to negate a possible breakdown like SBI , LT, Reliance Inds.
At the same time telecom stocks like Bharti and Idea look positive and need a breakout in short term to trigger more moves.
I have just made a quick review of the stock charts and may not be very precise levels but a simple reference guide and not a trading recommendation. So take your own call and do ur own research . Sensex 8300-9300 range would be difficult to trade till we dont breakout and above stocks would be the pivotals!.
Best Regards,
Nooresh
09819225396