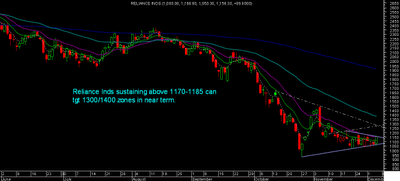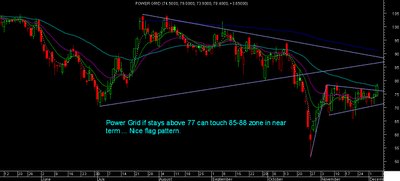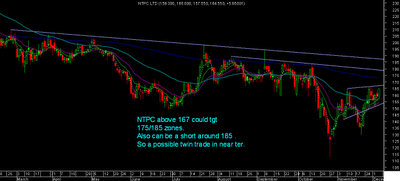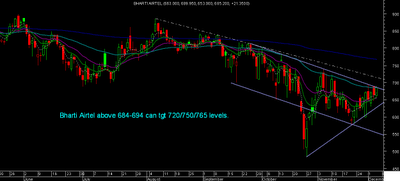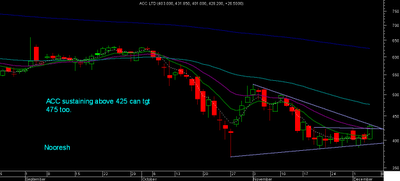 With the sharp move today there are many stocks which have given a strong bounce backs and are almost close to short term breakouts or already broken out.
Have included stocks which have sustained above oct lows and not which have been making fresh lows so the risk would be lesser.
Traders should wait for the stock to stay above breakout levels and keep a stop of 3-5 % frm that level and trade with trailing stops to conserve gains.
Just a quick technical review of charts , do your own research and risk mgmt.
Best Regards,
Nooresh
09819225396