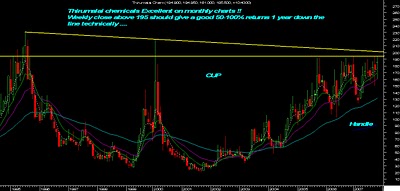 Thirumalai Chemicals ( 500412)
An excellent stock fundamentally and a good portfolio pick for safe medium term investors who can buy small quantity regularly in the stock or buy n forget . Technically the story would start above 195 levels on weekly basis. Good annual returns expected.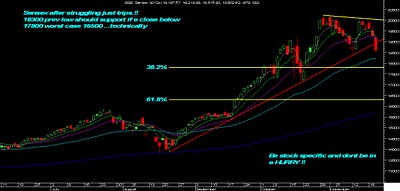 Sensex Chart :
The chart showing how 20k zone was resisting and double top formations twice also. The trendline support broken on daily basis . Supports aroudn 18300 and 17800 . The worst case is 16500 which is not in favour according to me as of now.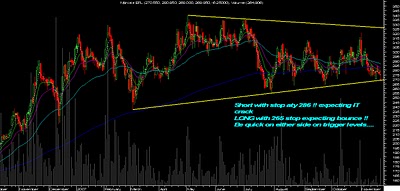 Mphasis Bfl.
This would be an ideal Option spread trade in any of the developed markets. But there is no liquidity in the option spreads in our markets . The trigger levels are 285 and 267-265 . Move on either side with decent volumes can give good payoff.
Best Regards,
Nooresh
09819225396