After a long times putting in some charts which can give good moves in medium term 3 weeks to 6 months !! Patience and good funda stocks !!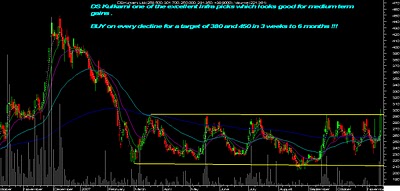 D S Kulkarni . The stock was covered earlier in the construction segment and was priced much lower then current but is now set for a breakout in short term ..........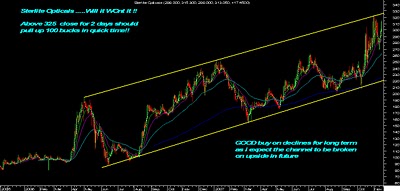 Sterlite Opticals:
One of the excellent fundamental stories looks set for a runaway move possible in coming weeks and months. A good accumulate on declines or traders favourite on breakout.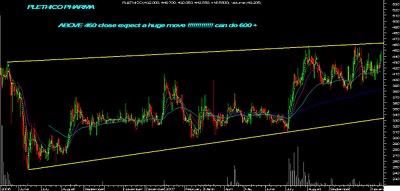 PLETHICO PHARMA : The stock has consolidated for a long long time after a good listing day ... Technically shaping up for a huge move . Not much research done on funda side but market ppl have good reviews for the stock. Will soon get into the limelight !!!
Best Regards,
Nooresh
09819225396