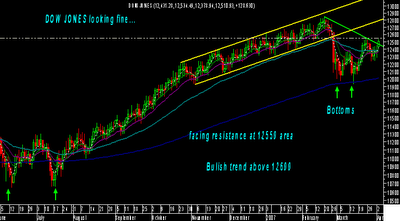 Short term chart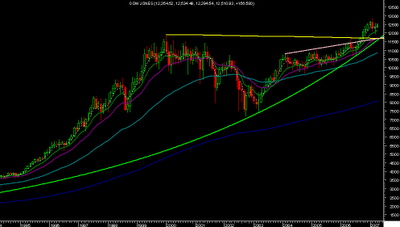 Long term
The world is going gaga about US economy going to the dogs..Charts still dont give a hint of such things speaking technically ..
Long Term
Technically the dow chart remains in an uptrend and can in the worse case come down to 11500-11700 levels and with the current trend can actually notch 14-15k levels in 2 years...
Short Term :
Currently the chart is in a bullish area after cracking down from a channel break down ...
The crack was supported at 38.2% retracement 200 day ema...
It will face stiff resistance at 12550 region and cosnsistently closing above 12600 levels could take us to newer highs in coming months ......
Trend reversal only below 12k levels...
Best Regards,
Nooresh 9819225396