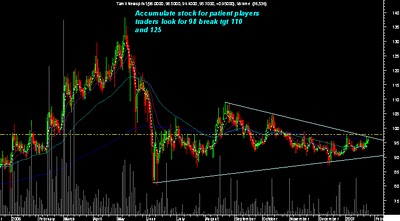 Tamin Nadu newsprint cant say much about the fundas but my memory about fundas is what people talk at higher levels...
The stock was a hit at higher levels... in previous rally CNBC etc evrywhere...
Currently the stock looks good on charts and can be accumulated by patient and non greedy traders for safer money in this stock...
Momentum expected above 98 above which good targets ....