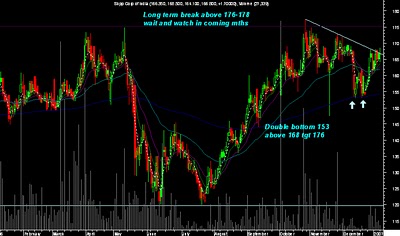 SCI one of my favourites for a long time but every time it takes a hit from 170 odd levels...
But this time a good formation patient players buy lots in fno with a stoploss of 163 on closing basis ...
Target 176 once weekly close above that it can give massive returns........!!!!!!!!
Remember written here first !!!!!