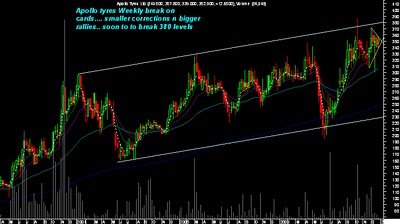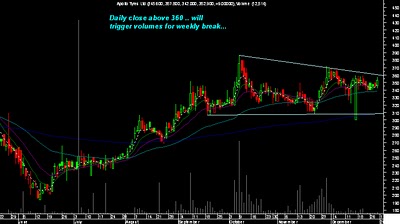 Apollo Tyres one of the tyre stocks i had recommended with Premier tyres , govind rubber ,
tvs srichakra sometime back has not run as well as others have but still it can rock netime ...
I am gonna start of with a series of such medium term break picks now .. This is the first one ...
Above 360 expect a short term breakout ....
Accumulate the stock is the view .....