This has been one unusual move in Banks.
We have a bunch of PSU banks going down the drain and you have the following 4 hitting almost new all time highs and 12-18 month highs. Also at the same time ICICI Bank continues to lag and Axis has seen a good recovery.
Such has been the move that even HDFC Bank the least volatile one is also up 20-23% from the lows.
HDFC Bank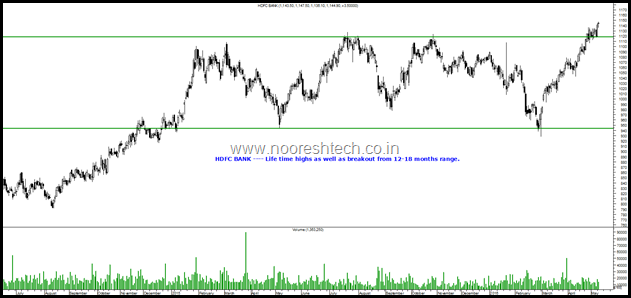 Indusind Bank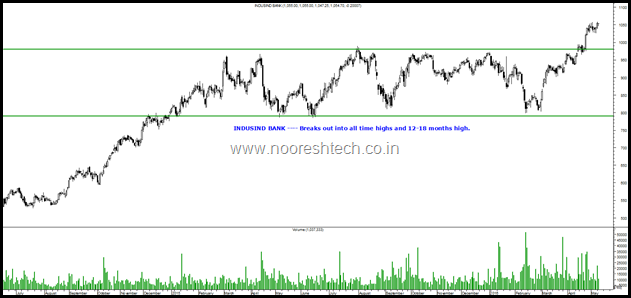 Kotak Mahindra Bank --- Not far from the alll time highs.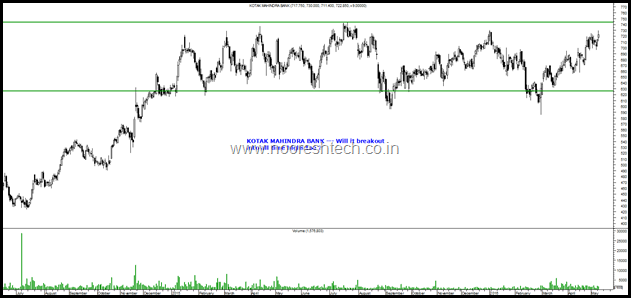 Yes Bank --- What a move from the lows.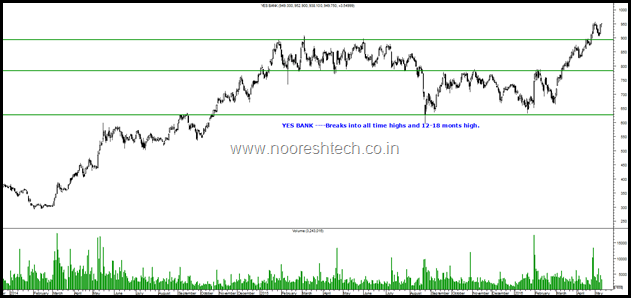 At the same time because of other banks like ICICI AXIS and PSU the Bank Index continues to struggle at the channel top.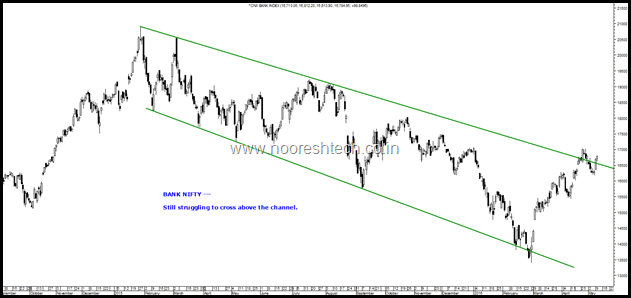 As of now the trend is positive on the above 4 banks ... One should ride on with strict trailing stoplosses.
Most of these names are up 20-35% from the lows and very rarely we see a 52 week high convert to a 52 weeks low in short time. So these charts slowly suggest that the recent bottoms in Bank Nifty could be a very strong bottom for a long time to come.
Technical Analysis Training Mumbai
Date:
21st and 22nd May 2016
Timings:
9 am to 6 pm
Venue :
Hotel Karl Residency
36, Lallubhai Park Road, Andheri (W), Mumbai – 400 058. Maharastra, India.
Fees - Pay as much as you want.
Registration Fees = Rs 3000     
This is how much you can pay
1) Ask for registration fees to be refunded if you do not like the course.
2) Pay anything above Rs 3000.
(You can pay in chq/neft/online/gift/blessings at the venue or anytime after the course. There is no upper limit to the payment

)
Entries on a first come first save basis. Batch size 5-25 participants.
No Conditions apply. You can also directly come at the venue if seats are left. Confirm via e-mail .
Registration and Payment Link - https://www.instamojo.com/noooreshtech/technical-analysis-training-mumbai-may-21st-/