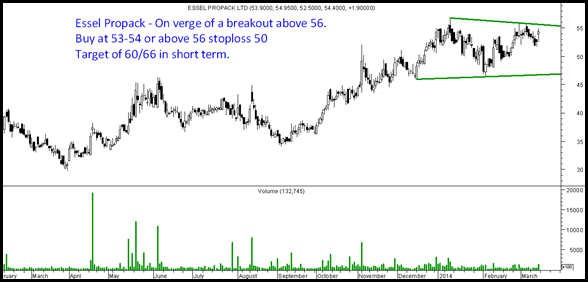 -> The stock was one of our recommendations in the latest report Technical Trades March 2014 which is available for a very attractive price of Rs 999.
This is the chart post todays closing.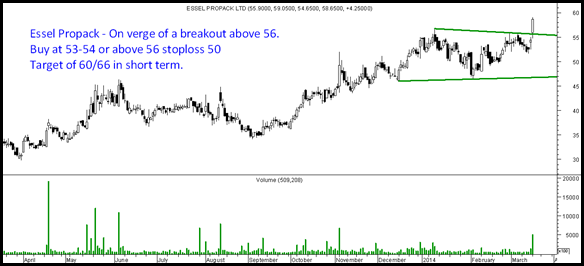 -> The breakout is confirmed with a much larger volume and a strong price action.
-> It still remains a buy around 56-58 with a target of 66 in short term. 
There are many more such trade setups discussed in the report.
Most importantly with the above report you will also be entitled to attend a detailed technical presentation on impact of Indian Election results. This is a report which is around 60 odd slides and will last an hour. Also there will be a Q&A session.
As the webinar is supposed to be educative and may or may not contain stock recommendations , we have clubbed it with the Technical Trades Report.
You can subscribe the report online for Rs 999.
https://www.instamojo.com/noooreshtech/technical-trades-march-2014-webinar-on-india/ 
Thanks and Regards,
Nooresh Merani
Twitter – https://twitter.com/nooreshtech
Facebook – https://www.facebook.com/nooreshtech