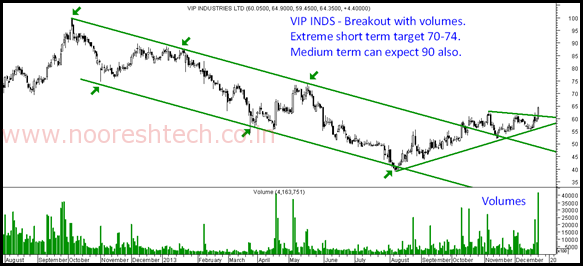 VIP INDS -
The stock was on radar over the past few weeks with it testing 61-62 a couple of times.
Finally the stock gave a triangle breakout today with very huge volumes.
Can expect a target price of 70-74 in short term.
Medium Term can even be looking towards 90 +
Disclosure: Recommended at 62 to clients today.
Book Recommendation
Thanks and Regards,
Nooresh Merani
Twitter – https://twitter.com/nooreshtech
Facebook – https://www.facebook.com/nooreshtech