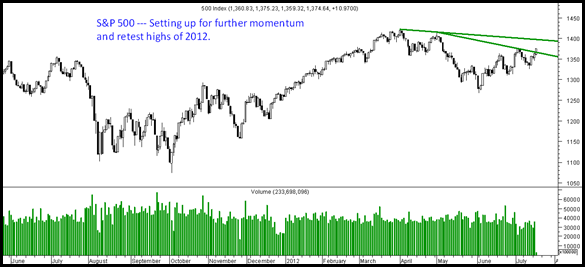 S&P 500 --- In the near term it seems like a breakout with possible upsides to 1400 and previous highs. The recent lows of 1266 was close to the previous breakout point at 1265.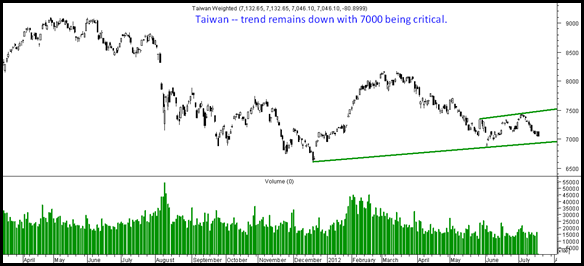 Taiwan – The index has taken a big knock from feb march tops. 7000 remains a critical support and upside to 7500 a resistance.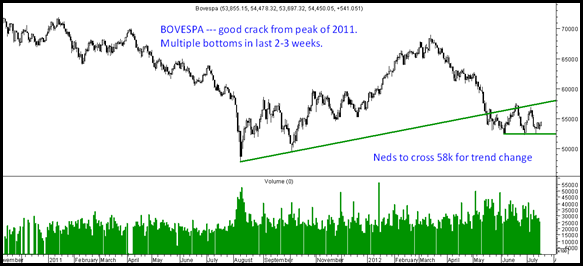 Bovespa --- An index linked closely with crude has taken a big knock but multiple bottoms seen recently. A trend change will be seen only above 58k.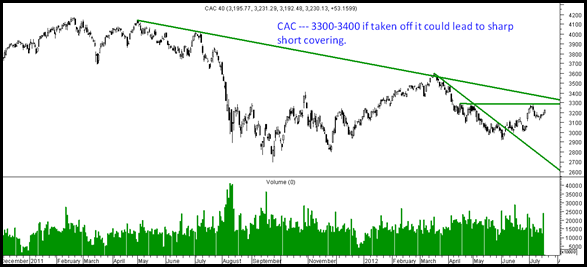 CAC--- The index is close to crossing the recent move post Euro news. 3300 if taken out could mean a sharp short covering rally.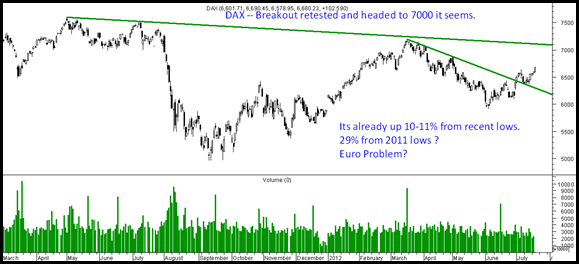 DAX – the index is up 30% from September lows and 10-12% from recent lows. Euro problems huh ?. In the near term the breakout line is tested and a fresh move towards 7k it seems.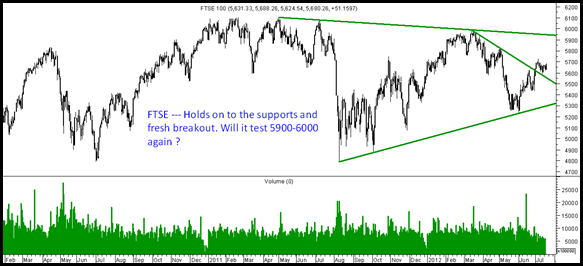 FTSE – Holds the support trendline but 5900-6000 has been a resistance for last two years.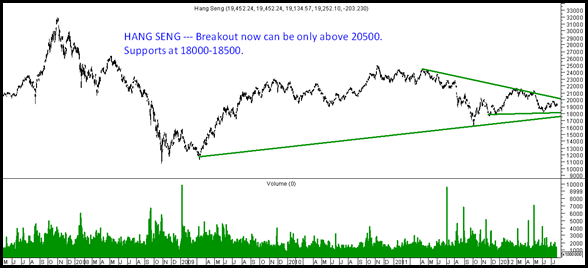 Hang Seng --- The index is consolidating between 18k-21k. A breakout above 20500 will be needed for fresh upmoves. Strong supports at 18500.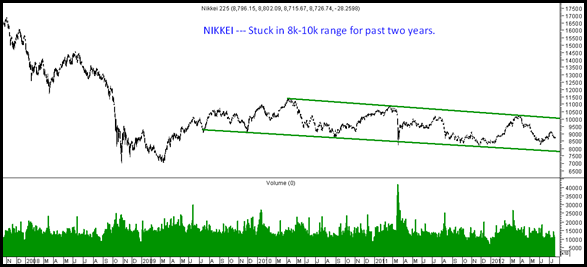 Nikkei --- Has been stuck in this band of 8k-10k for 2 years now.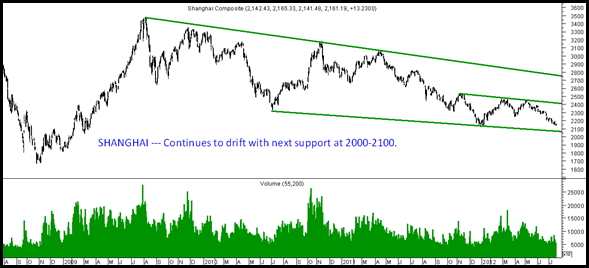 Shanghai –The index has been one of the worst performers and the grind lower continues. 2000-2100 seems a support level to watch next. Will see some oversold bounce from those levels.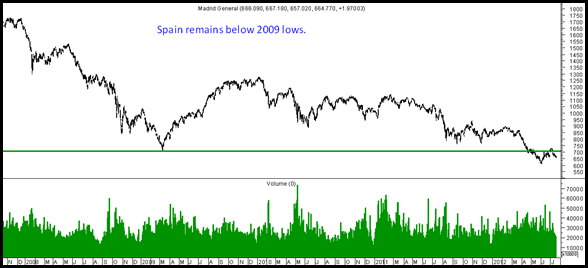 Spain --- All the problem countries like spain, greece , italy etc are below or close to 2009 lows.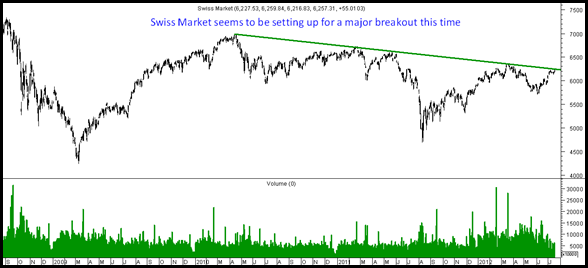 Swiss Market – This seems to be one of the most interesting chart with a major breakout on cards.
Conclusion --- Global Indices as of now dont look terrible or rather any follow on upmoves can trigger some sharp upmoves. Levels have been mentioned for breakout in above charts.
TECHNICAL ANALYSIS ONLINE TRAINING PROGRAM
With many participants not able to make it for the classroom training program we are planning to conduct an online program again on July 28-29.
Requirement – would be a broadband connection and headphones.
Time: 10 – 5 p.m on both the days.
Fees : Rs 5500.
For more details mail me on nooreshtech@analyseindia.com
Nooresh
( 09819225396 – after market hours only or sms )