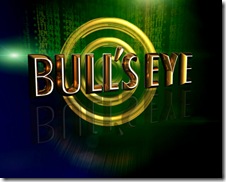 Watch your Favourite Technical Analyst Nooresh Merani from Analyse India, in the BULL'S EYE program on CNBC TV18 from Monday July 25, 2011 to Friday July 29, 2011 at 7.30 am, 11 am & 3.30 pm.
FIRST TIME EVER!!! Analyse India is pleased to announce an Online Web based LIVE Training program on TECHNICAL ANALYSIS – Aug 05 & 06!!
Learn from the Masters, Mr. N S Fidai & Mr. Nooresh Merani and give your portfolio a new lease of life!!
Making MONEY from Equity / Commodity Markets will be a cakewalk!!
Trade & Invest with more confidence, Know when to Buy, What is your Risk & What Returns you can expect.
Our Technical Analysis Training is acknowledged as the BEST & Highly Practical.
To get more details for Online Web based LIVE Technical Analysis Training contact Kazim 9821237002 or Asif 9833666151
Introductory offer 50% Discount !!!