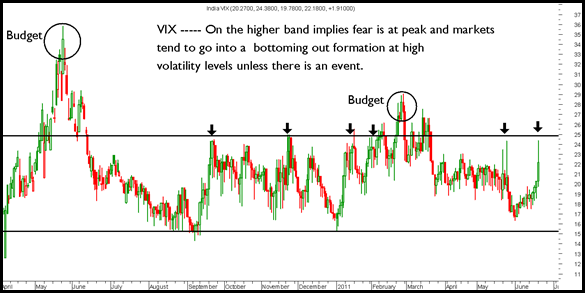 INDIA  VIX made a top day before yesterday with the sudden spike down. VIX tends to top at 25 levels and market bottoms out at such high vols.
So we have either made a bottom or very close to it. Time for Selective Buying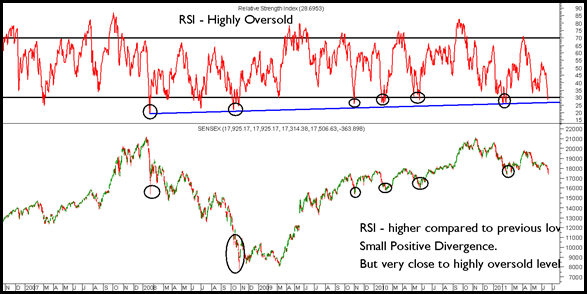 RSI is back to the lower end and has generally not gone much below current levels in normal scenario. Exception being Oct 08 and Jan 08 which were out of the blue scenarios.
Top Picks in the index – HUL , ITC , HDFC Bank , ICICI Bank , Maruti , Bharti Airtel
Midcap Picks – First Leasing , BOC India as defensive slow moving picks.
Will be posting more about specific stocks as doing more research
Regards,
Nooresh