Crude has not been able to cross its previous high and has formed a double top at around 5100 level. Now if it breaks two
major support trendlines placed at 4900 and 4940 then Crude maybe headed to 4700-4750 range in coming days. Corresponding
levels on Comex would be 106.5-107 $ if it breaks 109.5-110$ range.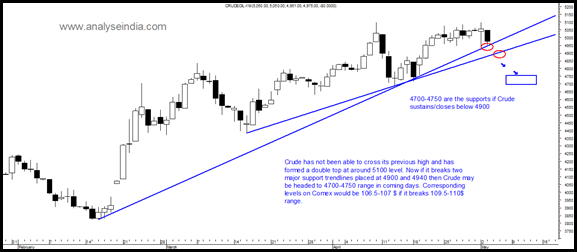 Regards
Ankit
Analyse India