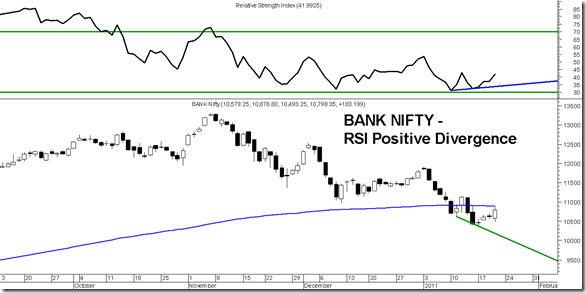 Bank Nifty :
Although we have seen new lows but a rising RSI in last few sessions. This indicates possibly a sharp bounce in near term.
Sensex Technical View:
Sensex continues to hold on to the 200 dema at 18800 by making a couple of bottoms there in near term.
But we need to see a sustaining move above 19150-19200 and followed by that a move above 19600 to get back into the strong uptrend in short term.
Continue to wait and watch – Focus on stock specific opportunities as Index may get into a consolidation in that case there would be certain big movers and certain laggards.
Stocks to watchout for :
Expect smart bounces in midcap banks – Allahabad Bank, Dhan, City Union etc almost all of them. There is a good possibility that banks may form a solid bottom by the end of RBI hike over coming week or may have already formed a bottom and waiting for the news to get over.
For now buy and book on bounce. Bank of Baroda looks interesting for 850-870
Educomp below 488 and United Phos below 148 could give a quick 3-5% cut.
United Spirits can crack below 1260 in short term.
Highly Defensive traders can look to buy HUL on declines to 295-290 in dips.
Navneet Publications buy above 66 for a quick move to 70-73.