Hi Friends,
Please find attached the invite for the seminar – Sensex at 18k – the Journey Ahead – Free Seminar in Mumbai which is scheduled for 1st August 2010.
Earlier editions in Mumbai,  Ahmedabad, Pune, Delhi, Banglore, Surat, Chennai were huge successes and also we ended up discussing stock recommendations which appreciated in quick time. We would be glad to share a few more investment ideas, this time too!!
Interested people can contact Kazim 09821370002 Asif 09833666151 who would help you out with the registration process.  Limited seats, so register at the earliest.
Do invite your friends and colleagues.
Find Attachment in PDF which can be sent as a forward 🙂 –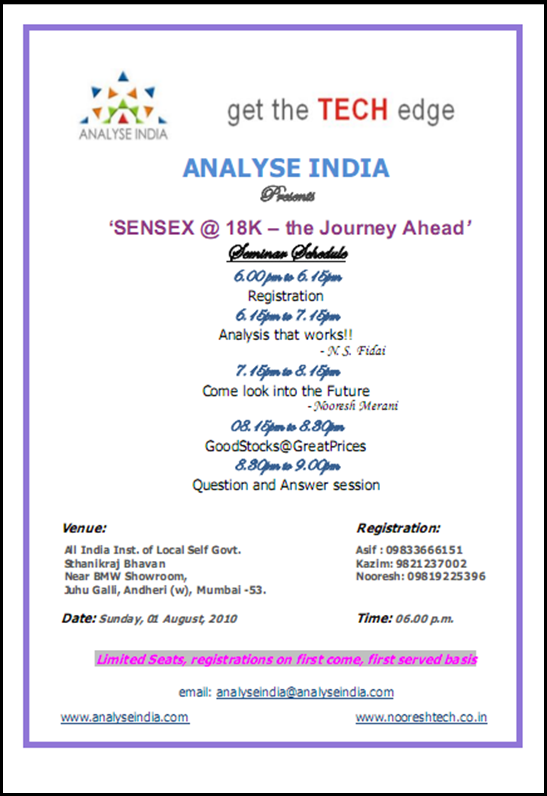 Best Regards,
DAILY BLOG : nooreshtech.co.in ( Updated for the last 4 years and more then 10 lakh hits )
WEBSITE : www.analyseindia.com ( details of our services )
Nooresh
Team Analyse India
09819225396