The stock continues to face severe resistance around 2350-2400 which is a top similar to 15500 of Sensex.
Good support seen around 2145-2160 which if broken for 2-3 sessions could turn the tide for the index.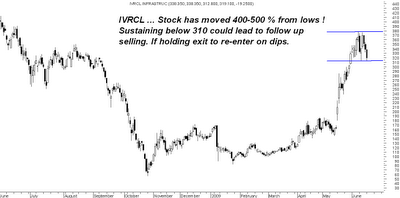 IVRCL Infra :
The stock has given a 400-500% move from the lows. Stock may correct below 310.Exit if holding.
Best Regards,
Nooresh