In the last update had mentioned about a few charts sent to clients and possible targets 
Time Techno - 28 /32 to 42 
Bombay Dyeing - 220 to 275 
SCI - 93/100 to 130. 
After that had again sent a few charts and recommendations to the subscribers. The charts are attached with the results
Patel Int logistics - 24/26 to 35
Parekh Aluminex - 72 to 98 
Zee News - 36.5 to 46 
All of the stock calls have moved up by 25-40% giving super returns in extreme short term 🙂 
Fortis another stock posted and strongly recommended on the blog !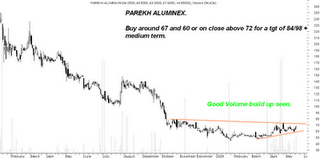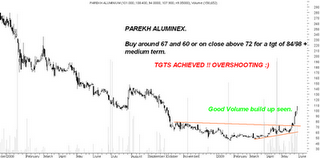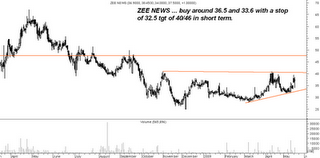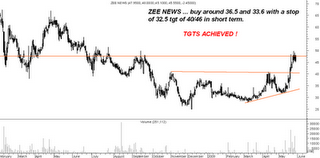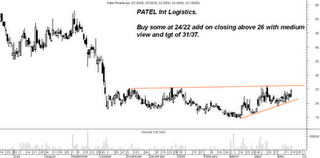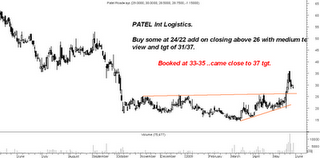 To learn the simple and practical approach to technical analysis go through the following workshop details. 
TECHNICAL ANALYSIS SESSION MUMBAI --- JUNE 6-7 
Interested people CALL - 0981922539 Nooresh for more details/queries /confirmations and more. ( aftr mkt hours ). 
ALSO SESSION PLANNED FOR DELHI IN JUNE 3rd week. Mail or call to confirm your seat
Best Regards,
Nooresh