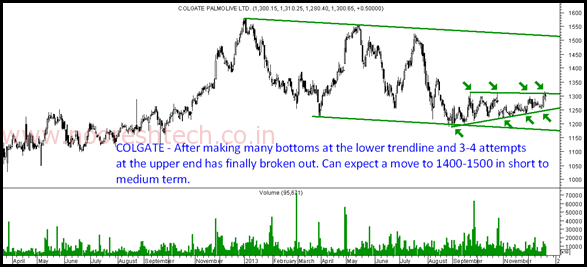 Colgate
This is an interesting chart formation on a defensive FMCG stock.
The stock made multiple attempts at both ends of the triangle. On expected lines it has broken out above 1300-1310.
Could be a good short to medium term pick with 1300-1320 being a buy zone and stoploss at 1250-1270.
Upside target at 1400-1500.
Disclosure: Recommended strongly to clients at
Thanks and Regards,
Nooresh Merani
Twitter – https://twitter.com/nooreshtech
Facebook – https://www.facebook.com/nooreshtech