Sensex Technical View :
The intra day recovery from the lows makes it clear that the system is still full of shorts and the covering is yet not over and maybe a move above 18600-18700 is possible.
Technically todays low 18323 becomes a good trading stop loss for long side traders and till that low is not taken of its better to wait for a turnaround signal to short.
Upside resistance at 18700/5600 which if crossed could lead to some spike which may find resistance at 19000/5700.
Continue to focus on stock specific opportunities.
BAJAJ AUTO -
The stock seems to be heading for a breakout above 1440 levels which could take it to 1500+ . Good support seen at 1380.
HUL – Remains a FMCG favorite on dips. Also one may look towards Colgate at current levels with a good upside.
Short term resistance at 327 which crossed could take it to 335. Medium to long term the stock is headed to 400 any dips till 300 is a buy.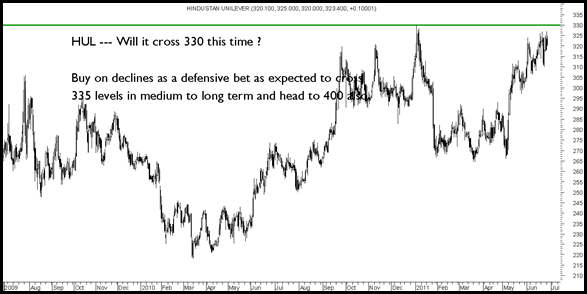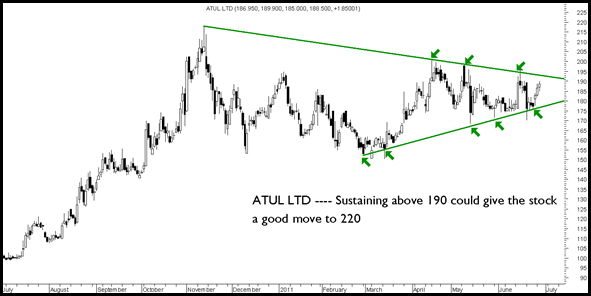 ATUL Limited --- Interestingly placed – Above 190 can do a move to 220