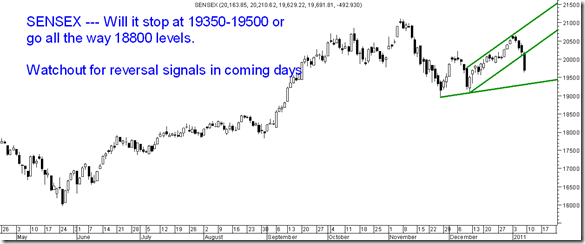 Sensex Technical View:
The parallel line as well as the breakout point of 20200/19900 was broken with too much ease is a matter of concern we got stopped out at 19990.
In the short term all trades got stopped out but that gives a fresh view to traders. Cash is also a position.
As of now one needs to wait for next few sessions for reversal signals which i expect in next 2-3 sessions.
The long term strategy remains the same Buy on DIps and Sell on Rise.
Stocks to watchout for :
ICICI Bank on 1050-1010 and SBI at 2600-2450 look interesting for medium term.